Soular is Toronto's premiere party band
Specializing in live musical entertainment for corporate events, private parties and weddings.
Inspired by the classic sounds of Motown, Soul, R&B, Pop, Rock, Dance Music and Top 40, Soular performs all your favourite songs with a passion and energy that moves people to hit the dance floor and "Dance to the Music"!
HIRE US FOR YOUR NEXT EVENT!
Soular has been an innovator and leader in the live entertainment and event production industry in Toronto for over 15 years. Our goal is to provide a unique and memorable experience that is entertaining for all your guests no matter what age group.
CORPORATE EVENTS
Great entertainment and production is essential for any corporate event and Soular can assist you in providing for all of your event needs. From our world-class party band, cocktail jazz bands, top rated DJs and stellar event production team, we do it all! Customize your event to your exact needs and we will make it memorable and unique. Soular's production team can advise you on your best options for fusing audio and lighting seamlessly into your event.
WEDDINGS
We recognize that quality entertainment is essential to a successful party and that every moment of every song will be treasured and remembered for a lifetime. Soular is a one-stop shop that can provide you with all your needs from our world-class party band, ceremony ensembles, cocktail jazz bands, top rated DJs and stellar event production team, we do it all! We pride ourselves on playing the right genre of music at the appropriate time and at the appropriate volume level.
PRIVATE PARTIES
Add live music to any celebration and take your party to the next level. Soular will assist you in overcoming the stresses of party planning with our years of professional experience, attention to detail and outstanding customer service. From our world-class party band, cocktail jazz bands, top rated DJs and stellar event production team, we do it all! Our goal is to ensure that your event is memorable by providing perfectly suited to you and your guests.
What people are saying
Fantastic Job! Thank you Soular for making our wedding extra special! Sandy was very patient while we worked together to organize our song choices. The band sounded incredible and the setup was beyond professional. Our guests were raving about the quality and sound of Soular. If you are looking for a top-notch band look no further than Soular. The night would not have been the same without them.
- Yuliya and John 2021
Having Soular part of our big day was one of the best decisions we made leading up to our wedding. 1st off, you won't find a better sounding band with their repertoire and skill set. I can't tell you how many guests came up to me raving about Soular and how we were able to book them. 2nd, not every vendor we dealt with was easy to work with. That couldn't be further than the truth with Sandy. He accommodated every small detail we inquired about and every last-minute curveball we threw at him (there were a few). Thanks to the band for making our day so memorable. Maybe you can play when we renew our vows?
- Amanda and Mark 2021
Incredible Talent, Even Better People! SOULAR was the talk of the town after our wedding. They amplified the energy of our special day and cemented themselves as the premier choice for live music. Our guests had such an incredible time and the band went above and beyond to ensure the special evening was one to remember. Sandy was truly wonderful to work with a helped shape the soundtrack to the best day of my life. His candor, advice and personal approach made planning the music for our wedding such a fan and stress -free experience. The entire band brought the energy up I couldn't more grateful. Such a caring, talented and special group Thank you!
- Andrea and Corey 2021
OUR GOAL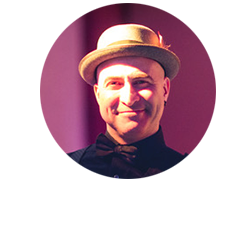 Soular understands that detailed planning is vitally important for a successful live event. We will present you with the best options available and help guide you through the process one step at a time in order to create your vision. We will customize a package with services that meet your individual needs and offer you the best value for your budget. Our goal is to ensure that your event , large or small, is successful and memorable by providing a great atmosphere and world-class entertainment that is perfectly suited to you and and your guests.
Make your dream party a reality!